Leadership & Discipleship Workshop
We're hosting a two-week workshop focused on equipping you to:

set your faith trajectory

develop a personalized growth plan

set goals for next year

develop leadership tools and make an impact on those around you

And if you are in college or are college-age we want you to be there.
Dates: Sunday, July 29 and August 5
Time: 11:45am-1:30pm
Location: Central Church, Room A102 (probably)
Bonus: FREE lunch provided
Sign up: centralsf.org/workshop
College Central Fire Night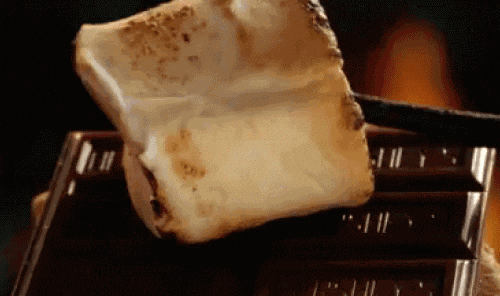 Do you enjoy s'mores? Of course you do, because you're a human. We're having a fire night at Central, with snacks, worship, and general summer hangoutness. We'll see you there on Saturday, July 21st from 8pm to 10pm.
College Central
College Central is a gathering for college-agers featuring coffee consumption, the best homemade baked goods in history, and studying the Bible together. The goal is to be a place where you can be comfortable inviting friends who don't know Jesus, but also grow in your own faith.
When do we meet?
We meet from 6:00 to 9:00pm on Sunday evenings.
Where do we meet?
Starting April 8th, we'll be meeting in the Commons at Sioux Falls Seminary. It's more relaxed than it sounds.
Do I have to be a college student?
Short answer: no. College Central is open to both college students as well as non-students who are college-aged. And if you're a little older than college-aged, our Young Adult ministry might be perfect for you.
Can I bring my friends?
We would love for you to bring your friends. In fact, every time you don't bring a friend, a puppy cries. Don't make a puppy cry.
Young Adults
Our Young Adult Ministry is for post-college age men and women with a goal of hanging out, studying Scripture together, and building a community of young adults in Sioux Falls who are committed to following Jesus and telling others about Him. We also eat delicious food and do other fun things along the way.
When do we meet?
Three weeks a month, we meet on Monday nights for hangout and Bible study. The fourth week of every month we do a fun, community-building activity.
6:00 – 7:00pm – Hangout and Food
Pretty self-explanatory. We hang out together and eat delicious food.
7:00 – 8:00pm – Bible Study
We self-study on our own time and discuss together as a group each week. You can email Mindy to find out what we're reading.
Where do we meet?
We meet at a super top secret location, so email Mindy to get access.
(Honestly, it's a private residence, and we don't want to list the address here.)
Who's invited?
Any young adults (single or married) who are post-college age and are interested in growing in their faith.
Can I bring my friends?
Yes! If they are young adults, then we'd love for you to invite them. Assuming you want your friends to have a fantastic time and learn more about their faith and thank you forever for inviting them.